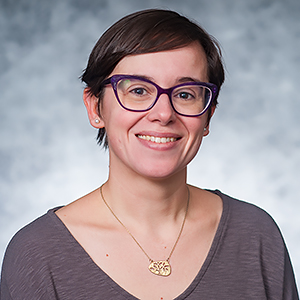 Valentina Aquila

Asst Professor Department of Environmental Science
Degrees

Ph.D. in Meteorology, Ludwig-Maximilian University, Munich, Germany.

Laurea in Physics (equivalent to MS), University of Genoa, Italy

Languages Spoken

English, Italian, Spanish, German

Favorite Spot on Campus

The little pond in front of Roper

Bio

I am an atmospheric scientist focused on the role of aerosols in the climate system. My main focus is stratospheric aerosol, mostly from volcanic eruptions but also from pollution, forest fires, and geoengineering, i.e. human intervention in the climate system to offset the impacts of climate change.
Spring 2023
CORE-105 Complex Problems Seminar: Confronting Climate Change

ENVS-460 Climatology

ENVS-494 Comm Service Learning Project: Climatology

ENVS-689 Seminar Environmental Science
Fall 2023
CORE-107 Complex Problems Seminar: Confronting Climate Change

ENVS-489 Seminar Environmental Science

ENVS-496 Selected Topics:Non-Recurring: Environmental Modeling