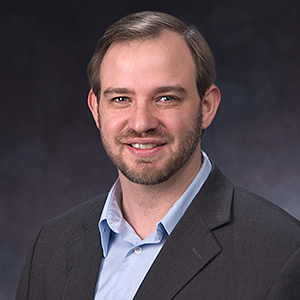 Michael Bader

Associate Professor Sociology
Degrees

PhD, sociology, University of Michigan BA, architecture and art history, Rice University

Bio

Michael Bader studies how cities and neighborhoods have evolved since the height of the Civil Rights Movement. He links long-term patterns of neighborhood racial change to the ways that race and class influence the housing search process. He has developed methodological tools that combine survey data with "big data" to study neighborhood environments. He is a faculty fellow of the Metropolitan Policy Center, an affiliate of the Center on Health, Risk, and Society, and an affiliate assistant professor Department of Public Administration and Policy. Before joining the faculty of American University, Dr. Bader was a Robert Wood Johnson Health & Society Scholar at the University of Pennsylvania where he was also a senior fellow in the Leonard Davis Institute for Health Economics.
Fall 2021
PUAD-685 Topics in Policy Analysis/Mgmt: Urban Policy & Community Devel

SOCY-368 The City after Civil Rights
Partnerships & Affiliations
Scholarly, Creative & Professional Activities
Selected Publications
Recent publications listed below. View all publications here.
A star (*) indicates student coauthor.
forth.   Creating Measures of Theoretically Relevant Neighborhood Attributes at Multiple Spatial ScalesMichael D.M. Bader and Jennifer A. Ailshire. Sociological Methodology.
2013  More Neighborhood Retail Associated with Lower Obesity among New York City Public High School Students. Michael D. M. Bader, Ofira Schwartz-Soicher*, Darby Jack, Christopher Weiss, Catherine Richards*, James W. Quinn, Gina S. Lovasi, Kathryn M. Neckerman and Andrew G. Rundle. Health & Place 23: 104-110.Covered by the New York Post.
2013 nbsp;Length of Residence and Social Integration: The Contingent Effects of Neighborhood Poverty. Danya Keene, Michael Bader and Jennifer Ailshire. Health & Place 21: 171-178.
2013  Associations Between Body Mass Index and Park Proximity, Size, Cleanliness, and Recreational Facilities. Andrew Rundle, James Quinn, Gina Lovasi, Michael D. M. Bader, Paulette Yousefzadeh, Christopher Weiss and Kathryn Neckerman. American Journal of Health Promotion 27(4): 262-269.
Research Interests
Urban sociology, gentrification and neighborhood change, food deserts, demography
Area of Expertise
Segregation, Neighborhood Change, Racial Inequalities, Racial Health Disparities
Additional Information
Michael Bader's primary research focuses on how residents and businesses choose to locate in particular neighborhoods and how these choices lead to racial, ethnic, and socioeconomic inequalities in Americans' well-being. In particular, he examines the location, causes, and health consequences of urban food deserts, neighborhoods with low accessibility to affordable nutritious food. In addition, he is developing innovative tools to measure the quality of neighborhood environments through the use of Google Street View and advanced statistical techniques. His work appears in top social science and public health journals including the American Journal of Public Health and American Journal of Epidemiologyand Economic Geography and Social Forces.