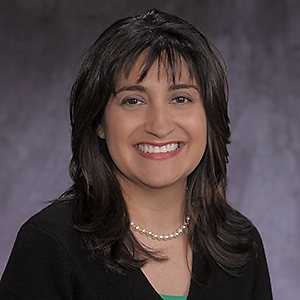 Lilian Baeza-Mendoza

Sr Professorial Lecturer World Languages and Cultures
Degrees

MS in Spanish Literature, Georgetown University

BA in Foreign Languages, George Mason University

Languages Spoken

English, Spanish

Bio

Professor Lilian Baeza-Mendoza, Associate Director of the Spanish Language Program, is responsible for coordinating, monitoring, and assessing curriculum for Spanish language courses at the elementary, intermediate, and advanced levels. During her years as an educator, she has focused on Spanish Golden Age Theater, Second Language Acquisition and methodology, online and hybrid language teaching, Translation, and Spanish as a heritage language. She is currently working on the use of Media and technology as a tool for language learning, online curriculum and teaching, and the creation of language courses for Spanish heritage students. Besides teaching, she has served as a translator for different nonprofit organizations in the D.C. area.
Fall 2020
SPAN-210 Latin Amer: Hist, Art, Lit

SPAN-252 Spanish, Intermediate I

SPAN-321 Heritage Spanish I
Spring 2021
SPAN-153 Spanish, Elementary II

SPAN-153 Spanish, Elementary II

SPAN-458 Intro to Spanish Translation
Scholarly, Creative & Professional Activities
Professional Services
Translator (English-Spanish), freelance work
Language curriculum development and methodology
Work In Progress
The use of Media as a language learning tool
Spanish language curriculum for hybrid and online teaching
Spanish for Heritage speakers
Learning Disabilities in the language classroom