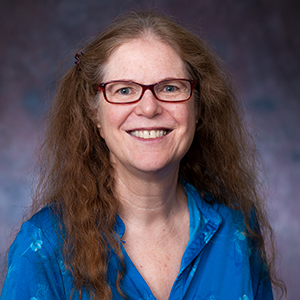 Barbara Bernstein

Adjunct Professorial Lecturer School of Education, Teaching and Health
Degrees

Master's Degree in Mathematics Education, University of Maryland
PhD in Human Development, University of Maryland School of Education

Bio

Barbara Bernstein directs DanceInTime Productions, a Cuban Salsa School that runs local classes and has produced shows for the Kennedy Center, the Verizon Center, the DC Convention Center, World Bank Galas, etc. She has performed and/or taught in Miami, New York, San Francisco, Philadelphia, Dublin, Vancouver, and Puerto Rico as well as DC & Baltimore. Her classes have been featured on the Baltimore and DC Fox Morning News, the ABC News, and the Voice of America News, as well as in the Weekend Section of the Washington Post.

Barb loves teaching all levels of dancers—beginners through professionals—and more importantly, her classes are always loads of fun. She holds a PhD in Education with a specialty in teaching methods. She has developed many teaching aids for dance students including a CD on Rhythm and Timing and instructional videos on Youtube.

In addition to teaching and performing, Bernstein runs Hispanic Heritage Month shows in and out of town for schools, offices, churches, military bases, etc. She runs Women's History Month programs as well, that focus on women's roles in the arts. Barb also provides dance entertainment at private events, runs Salsa Boot Camps, trains couples for their first wedding dance and young ladies for their quinceaneras. And, finally, she runs team building programs which utilize music and/or dance.
Scholarly, Creative & Professional Activities