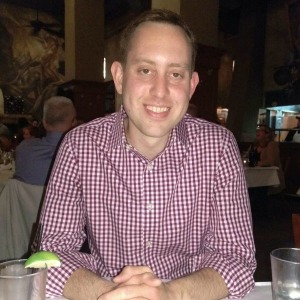 Cameron Bassiri

Sr Professorial Lecturer Department of Philosophy & Religion
Degrees

PhD, Philosophy, The New School for Social Research; BA, Philosophy, George Washington University

Languages Spoken

German, French

Bio

I joined the community at AU in the fall of 2013. I am currently a Professorial Lecturer and have taught several courses that have focused on ethical theories and issues. I also help co-organize the DC Area High School Ethics Bowl that brings together students from the Washington Metropolitan Area to discuss ethics cases. I work in continental philosophy and the history of philosophy, with an emphasis on phenomenology and existentialism. My research interests include the philosophy of time, sleep and dreams, collective action, and the philosophy of education.
Spring 2023
PHIL-120 Do the Right Thing

PHIL-120 Do the Right Thing

PHIL-401 Early Mod European Philosophy
Summer 2023
PHIL-105 Intro to Western Phil/Culture

PHIL-220 Moral Philosophy
Fall 2023
PHIL-105 Intro to Western Phil/Culture

PHIL-105 Intro to Western Phil/Culture

PHIL-396 Selected Topics:Non-Recurring: Philosophy and Literature
Partnerships & Affiliations