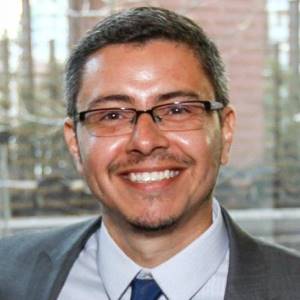 Christian Bracho

Professorial Lecturer School of Education
Degrees

PhD New York University 2015 MS University of Rochester 2000 BA University of Rochester 1999

Bio

Dr. Christian Bracho is a faculty member in the International Training and Education Program in the School of Education. His dissertation focused on the relationships between education reform, nationalism, and teacher movements, via a case study of a radical teachers' union in Oaxaca, Mexico. Dr. Bracho has taught undergraduate and graduate courses in International Education and History of American Education at NYU, and worked in the Education Studies department at The New School, teaching undergraduate courses like International & Comparative Education, Teachers as Social Agents, and Immigration, Education, and the American Dream. He has contributed articles on nationalism to the upcoming Wiley Blackwell Encyclopedia of Race, Ethnicity and Nationality and for the Oxford Bibliographies Online, was the lead author of an article about nonviolence education in The Living Gandhi, published by Penguin India (2014), and has written about Mexican teacher movements for the Christian Science Monitor. A former schoolteacher, Dr. Bracho has considerable experience working as a teacher trainer, education consultant, and professional development facilitator. Most recently, as a Regional Consultant for the Los Angeles County Office of Education, he worked with school districts to implement new standards and reforms related to the Common Core, English Language Development, Career Technical Education, and the Partnership for 21st Century Skills. He has received awards and grants from the American Educational Research Association and the Comparative and International Education Society, and was a Fellow at NYU Florence through the Global Research Initiative. Dr. Bracho has served as a Program Officer for the Multinational Institute of American Studies, a cross-cultural diplomacy initiative funded by the US Department of State and the Bureau of Educational and Cultural Affairs, and was part of a research team at the Social Science Research Council exploring internationalization and area studies.