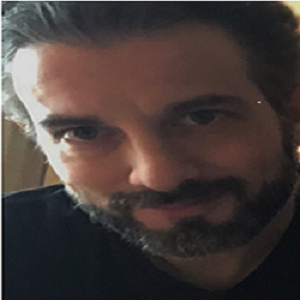 Christian Carrozzo

Adjunct Instructor Department of Philosophy & Religion
Degrees

Ph.D. Philosophy, Candidate, University at Albany State University of New York

M.A. Philosophy, George Mason University

B.A. Philosophy, George Mason University

Bio

Christian Carrozzo, PhD(c) is founder of the Program for Neuroethics & Clinical Consciousness (PNCC) at the John J. Lynch, MD Center for Ethics, MedStar Washington Hospital Center, where he serves as Senior Educator, Senior Editor to the Journal of Hospital Ethics, faculty for the Department of Psychiatry, and is chair and co-chair of the Lynch Center's subcommittee's on education and policy, respectively. Carrozzo is a Doctoral Candidate with the Department of Philosophy at the University at Albany, State University of New York, and was named Distinguished Alumnus in Philosophy by the College of Humanities and Social Sciences, George Mason University. He has served as adjunct faculty at both the Department of Philosophy and Religion at American University and the Department of Philosophy at the George Washington University. He also serves as adjunct clinical faculty with Case Western Reserve, School of Medicine. Carrozzo is published with the American Philosophical Association, the International Neuroethics Society, as well as the American Journal of Bioethics: Neuroscience. His areas of research are the philosophy of mind and neurophilosophy; his present work is in the cognitive science and metaphysics of consciousness, the role of non-epistemic values in neuroscience, and the incorporation of assistive technologies in neuro-critical practice in order to assess cognitive capacity.