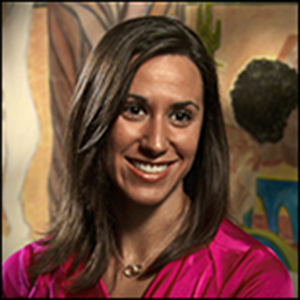 Rebecca Cendan

Instructor School of Education, Teaching and Health
Additional Positions at AU

Professorial Lecturer

Degrees

MS in Nutrition Education and Didactic Programs in Dietetics (2006, Teachers College, Columbia University) BA in Advertising and Public Relations and a minor in Spanish (2002, Pennsylvania State University)

Bio

Rebecca Cendan, MS, RD, LDN, is a Lecturer in the School of Education, Teaching, and Health at American University. She is a nationally credentialed registered dietitian and regionally licensed dietitian/nutritionist. Rebecca earned a master in science degree in nutrition education from Teachers College, Columbia University in 2006. Her background includes owning a private nutrition practice, food service management, inpatient and outpatient nutrition counseling at healthcare and military facilities, menu development for food production companies, community nutrition, health promotion and nutrition education. Her expertise in nutrition has made her a successful health practitioner and educator. Throughout her career she has drafted and implemented nutrition policy and guidance and protocols for nutrition programs. Rebecca has provided professional leadership in promoting national food and dietary guidance by translating such guidance from research into consumer level informed food choices. She has managed and trained dietitians and dietetic interns to ensure accuracy and compliance with state and federal regulations. During her career she has been rewarded certificates of achievement from healthcare facilities and government agencies for establishing successful nutrition programs, such as the White House Communications Agency, the United States Air Force and Stoddard Baptist Home. In addition to being a dietitian she has worked in the field of sports and aerobics training clients to obtain weight, strength, flexibility, and cardio conditioning. She, herself is an accomplished marathon runner and off-road triathlete, in addition to being a strong outdoor sports enthusiast. Her academic focus areas include food addiction, behavior change and public health policy. She resides in Northern Virginia with her husband.