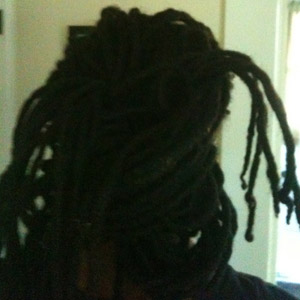 Zoe Charlton

Associate Professor Department of Art
Degrees

MFA, Painting, University of Texas at Austin BFA, Studio Art, Florida State University, Tallahassee

Bio

Zoë Charlton received her MFA degree from the University of Texas at Austin and her BFA from Florida State University in painting and drawing. Charlton has participated in residencies at the Skowhegan School of Painting and at The Creative Alliance in Baltimore, MD. Her work has been included in national and international group exhibitions including the Contemporary Art Museum (Houston, TX), the Studio Museum of Harlem (NYC, NY), the Zacheta National Gallery of Art (Warsaw, Poland), Haas and Fischer Gallery (Zurich, Switzerland), Clementine Gallery (NYC, NY) and Wendy Cooper Gallery (Chicago, IL). Her work has been reviewed in ARTnews and Art in America. Previous experiences range from being an animator for Flat Black Films in Austin, Texas to teaching positions at Missouri State University (MO) and Southwestern University (TX). She is an Associate Professor of Art at American University in Washington, DC.
Scholarly, Creative & Professional Activities
Residencies
2007 - University of North Dakota, Grand Forks, ND printmaking Artist in Residence
2006 - Contemporary Artists Center, North Adams, MA
2003 - Patterson Residency for the Creative Alliance, Baltimore, MD
2001 - Skowhegan School of Painting and Sculpture, Skowhegan, ME
Selected Publications
Barnwell Brownlee, Andrea and Cassel Oliver, Valerie.  Cinema Remixed & Reloaded: Black Women Artists and the Moving Image Since 1970, exhibition catalogue, University of Washington Press, Seattle, WA, 2008, pp. 99, 156.
Valdez, Sarah.  "Bling and Beyond" exhibition review.  Art in America. New York: April 2006. No. 4, pp. 60-63. 2006
Exhibitions/Performances
Solo Exhibitions
2008 - Conner Contemporary, Washington, D.C. "Family" (Nov. 14-Jan. 3)
2007 - UNT Art Gallery, Denton, TX. "Saint of the Suburbs" (Oct. 15-Nov. 7)
2006 - Wendy Cooper Gallery, Chicago, IL. "…in the beginning" (June 9-July 15)
Clementine Gallery, Project Room, New York City, NY. "Glory" (May 25-June 26)
Two Person Exhibitions
2004 - Creative Alliance, Baltimore, MD "There Goes the Neighborhood" (installation w/ Rick Delaney) (Nov. 11-Dec. 17)
Group Exhibitions
2008 - Contemporary Arts Museum Houston, Houston, TX (Oct. 18-Jan. 4, 2009) "Cinema Remixed and Reloaded: Black Women Artists and the Moving Image Since 1970" curated by Andrea Barnwell Brownlee and Valerie Cassel Oliver *