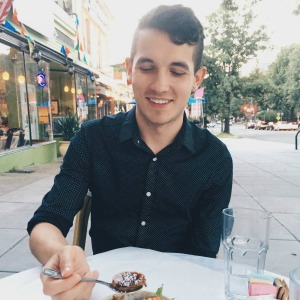 Chase de Saint-Felix

Adjunct Instructor Philosophy & Religion
Bio

Chase de Saint-Félix is a southerner at heart, having spent most of his life in Arkansas and Tennessee. While in Memphis, he received his BA in Religion and Philosophy from Christian Brothers University, where he focused on issues of gender and sexuality. More recently, he graduated from American's MA program in Philosophy and Social Policy, where his interests broadened to encompass a range of Political and Ethical concerns. Together with his background in religion, they form the three pillars of his current scholarly focus: Politics, Ethics, and Western Religions. In his writing, Chase is currently working on multiple projects involving Hannah Arendt, Kant, and Patristic Christianity. To maintain his sanity, Chase also reads mystery novels in his spare time.