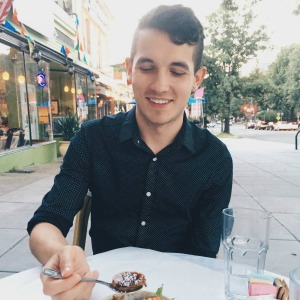 Chase de Saint-Felix

Adjunct Instructor Department of Philosophy & Religion
Degrees

M. A. Philosophy and Social Policy, American University

B. A. Religion and Philosophy, Christian Brothers University

Bio

Chase de Saint-Félix received his BA in Religion and Philosophy from Christian Brothers University, where he specialized in western religious theologies and gender theory. He then graduated from American University's MA program in Philosophy and Social Policy in 2011, focusing on ethical and political theory. At AU, he has taught a broad range of courses in ethics, western philosophy, and religious history. He also teaches high school history, religion, and ethics in the Baltimore area, and focuses his professional writing on teaching religion in secondary educational environments. He is often asked to speak on issues relating to Wonder Woman and comics books, an area of personal passion.