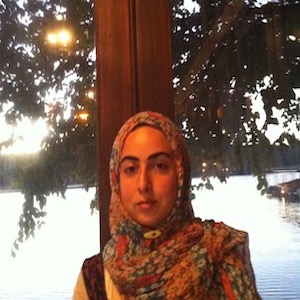 Zainab Cheema

Adjunct Professorial Lecturer Literature
Degrees

PhD, Comparative Literature, University of Texas at Austin
MA, Comparative Literature, University of California, Irvine
BA, English, Johns Hopkins University

Bio

Research interests include Anglo-Spanish literary circulations, print culture and the history of the book, entangled alliances and transimperial relations, early modern translation, and anti-racist pedagogies. Teaching specialties include English Renaissance literature, Jacobean drama, Golden Age Spanish literature, Spanish comedia, medieval and Renaissance travel literature, Shakespeare and Cervantes, eco-studies, and environmentalism. Classes taught include "Speaking/Writing the Anthropocene" and "Rhetoric of Race and Criminal Justice."
Spring 2021
WRT-101 College Writing Seminar
Scholarly, Creative & Professional Activities
Grants and Sponsored Research
Newberry Library Short Term Fellowship
Fulbright IIE Scholarship (Morocco)
FLAS Academic Year Fellowship
FLAS Summer Fellowship
Research Interests
Anglo-Spanish literary circulations
Print culture and history of the book
Entangled alliances and transimperial relations
Early modern translation
Early modern diplomacy and multilingualism
Early modern race and ethnicity studies
Composition studies
Anti-racist pedagogies