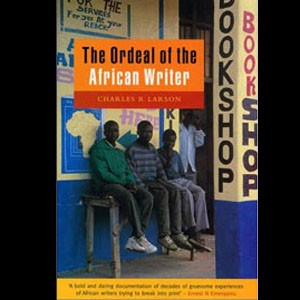 Charles Larson

Professor Department of Literature
Degrees

PhD, Indiana University

Bio

Professor Larson is the author of works of literary criticism and fiction. His critical works include The Emergence of African Fiction, American Indian Fiction, The Novel in the Third World, and a biography, Invisible Darkness: Jean Toomer and Nella Larsen. His novels include The Insect Colony, Arthur Dimmesdale, and a collection of satirical sketches called Academia Nuts. He recently edited Under African Skies: Modern African Stories. He received the University Faculty Award for Outstanding Teacher in 1991.