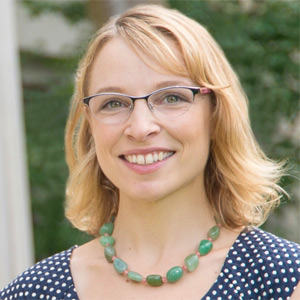 C. Anne Claus

Assistant Professor Department of Anthropology
Additional Positions at AU

Degrees

PhD Yale University, Anthropology and Environmental Studies
MPhil Yale University, Anthropology and Environmental Studies
MA University of Hawai'i, Environmental Anthropology
BA University of Iowa, Anthropology and Japanese Studies

Bio

C. Anne Claus is Assistant Professor in the Anthropology Department. C. Anne Claus is a cultural anthropologist who researches environmental issues in contemporary Japan. Her academic work investigates how the interplay of international and local discourses of resource stewardship produces sustainable practices and shapes social transformation. Current research projects include an ethnography of how global environmentalisms are deployed and refashioned in Okinawa, Japan; an ethnography of alternative food provisioning systems in post-disaster Japan; and a collaborative research project on Japanese tourist perceptions of coral reef health in Guam. She has also published work on the socio-economic impacts of environmental policies on coastal communities; the political ecology of disasters; and conservation social science. She has previously worked in the United States, Japan, and Mozambique for an international conservation organization. Claus's work has been funded by the Fulbright Foundation, the U.S. National Science Foundation, the Tropical Resources Institute, and the Council on East Asian Studies. Her teaching interests include political ecology, ocean studies, the anthropology of food, and ethnographic writing.
Spring 2021
ANTH-453 Senior Seminar in Anthropology

ANTH-602 The Craft of Anthropology II
Fall 2021
ANTH-110 Culture and Power

ANTH-365 Social Ecology of Food
Scholarly, Creative & Professional Activities
Research Interests
Environmentalisms, nature ideologies, ocean studies, political ecology, post-colonialism, ethnographic writing