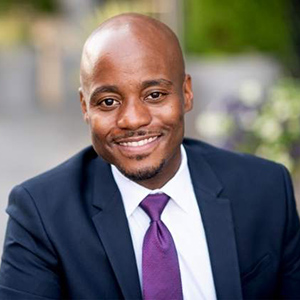 C. Lorenzo Evans

Adjunct Professorial Lect Department of Performing Arts
Bio

C. Lorenzo Evans III is a visionary finance executive and creator with over 20 years of experience in the arts and entertainment sectors. Evans' career has been the coalescence of his shared passions for the arts and business. He has led strategic financial management for such organizations as the Smithsonian Institution, The Clarice Smith Performing Arts Center of The University of Maryland, Washington Performing Arts Society, and a host of other corporations. 

In addition to his work as an executive, Evans is an awarded choreographer and curator whose artistic career has spanned the globe. Evans was most recently recognized by the Washington Post for his work as the curator of Washington Performing Arts' YouTube Series Dance in DC and highlighted as a top innovator by DC Modern Luxury Magazine in 2021. 

In his current role, Evans is the Founder & Chief Consultant of CLE Business Services, a firm designed to provide customized outcome-focused financial and strategic solutions for businesses of all sizes. 

With a focus on sharing his wealth of experience with the leaders and innovators of tomorrow, C. Lorenzo Evans III is a dedicated educator that enjoys teaching and speaking appointments with American University, National Arts Strategies (University of Pennsylvania), and England's University of Westminster. 
Fall 2022
AMGT-674 Financial Mgmt in the Arts