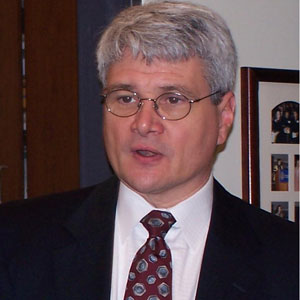 Kevin Crysler

Adjunct Instructor Department of Performing Arts
Degrees

MBA, Nonprofit Managment, Johns Hopkins; BBA, Marketing, University of Georgia

Bio

Kevin Crysler has worked in the arts for more than 30 years. Beginning as an actor, director, designer and producer in theatre, television, film and opera, Kevin began his arts administration career as Director of the Atlanta Opera Studio. Subsequently he has served as Director of Community Programs for Opera Pacific, Executive Director of Imagination Celebration, Director of Marketing and Communication at Opera Pacific, Director of Development for the Baltimore Opera and Director of Development for the Hirshhorn Museum at the Smithsonian.

Additionally, Mr. Crysler spent five years at Johns Hopkins University, beginning as Associate Director of Development of the School of Professional Studies and ending his tenure there as Assistant Dean of the School of Education.

Kevin and his wife, opera singer Diana Cantrelle, live in Columbia, MD. Kevin does private consulting in development, marketing and strategic planning and also serves as a volunteer consultant through the Kennedy Center Arts in Crisis program.