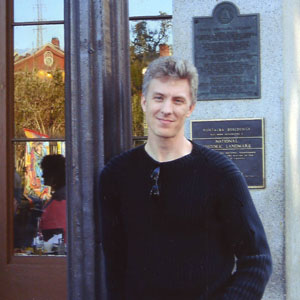 Alan Dahl
Professorial Lecturer
Department of Sociology
Dahl specializes in comparative-historical sociologist with a focus on social change, particularly the distinct paths taken by national societies that determine their place in the global political economy. His current work, The North of the South: Planters and the Transition to Capitalism in the Central Virginia Piedmont, analyzes in detail the wealth and economic activities, marriage and status group membership and political behavior among agrarian and capitalist upper classes in 19th century Virginia. It demonstrates how, contrary to existing models of social change in undemocratic, labor-repressive societies, the network structure of elites compensated for the weakness of state institutions and preserved the power and privilege of the established upper class. In the past year, Dahl contributed three articles – "The Readjuster Movement" in 19th-century Virginia, "The Greenbacker Mobilizations" and "Place, Space and Class" (with Dwight Billings), to the Encyclopedia of Southern Culture's volume focusing on social class, edited by Larry Griffin and Peggy Hargis. In addition, Dahl was executive director of the Homeless and Housing Coalition of Kentucky for a number of years.

Degrees

Alan Dahl received a bachelors degree from Texas Christian University, a masters degree from Northwestern University, and a PhD from the University of Kentucky.
Loading ...

OFFICE

CAS - Sociology
Battelle Tompkins - T-13
FOR THE MEDIA

To request an interview for a
news story, call AU Communications
at 202-885-5950 or submit a request.
---
Teaching
Spring 2014

SOCY-210 Power, Privilege & Inequality

SOCY-215 Critical Social Thought

SOCY-215 Critical Social Thought
Summer 2014

SOCY-215 Critical Social Thought
Fall 2014

SOCY-215 Critical Social Thought

SOCY-215 Critical Social Thought

SOCY-315 Classical Social Theory