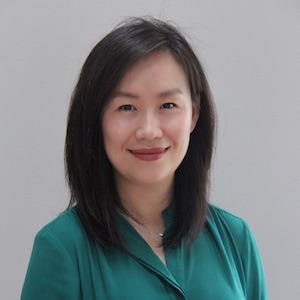 Leah Ding

Associate Professor Computer Science
Bio

Dr. Ding specializes in cybersecurity research. She has extensive experience doing cybersecurity R&D in industrial research labs. Before coming to AU, she was a Research Principal at Accenture Labs (the R&D division of Accenture), and an adjunct professor at Johns Hopkins University.
Fall 2020
CSC-316 Computer Science III
Spring 2021
CSC-316 Computer Science III

CSC-481 Machine Learning/Cybersecurity
Scholarly, Creative & Professional Activities
Selected Publications
"Are Smart Home Devices Abandoning IPV Victims?" A. Alshehri, M. B. Salem, L. Ding, IEEE TrustCom/C4W, Dec. 2020. [Link]
"Connecting Web Event Forecasting with Anomaly Detection: A Case Study on Enterprise Web Applications Using Self-Supervised Neural Networks," X. Yuan, L. Ding, M. B. Salem, X. Li, D. Wu, SecureComm, Oct. 2020. [Link]
"A Novel Architecture for Automatic Document Classification for Effective Security in Edge Computing Environments," L. Ding, M. B. Salem, IEEE/ACM Symposium on Edge Computing/EdgeSP, Oct. 2018. [Link]
Professional Presentations
"Trust Preservation in the Age of AI," invited talk, Women in Hardware and Systems Security(WISE) workshop, Dec. 2020. [Link]
"Hype or hope? Machine learning based security analytics for web applications," L. Ding, X. Yuan, M. B. Salem, Annual Computer Security Applications Conference (ACSAC)/Case Studies, Dec. 2019. [Link]
"Automated REST API Endpoint Identification for Security Testing at Scale: How Machine Learning Accelerates Security Testing," L. Ding, J. Jacob, J. Chen, S. Pham, Blackhat Asia, Mar. 2019. [Link]
Announcements
If you are interested in joining my research group as a research assistant, please send me an email with your CV and transcripts.