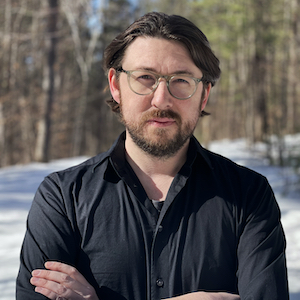 Sean Doyle

Sr Professorial Lecturer Department of Performing Arts
Degrees

Doctor of Musical Arts, Music Composition - Peabody Conservatory (Johns Hopkins University)<br />
Master of Music, Composition - SUNY Fredonia
<br />
Bachelor of Music, Composition - SUNY Fredonia

Bio

Sean Doyle is a composer, songwriter, multi-instrumentalist, and educator. He writes music for the concert stage, collaborative works for theatre and dance, songs that live on record, and music for commercial media. Since 2015 he has taught composition, theory, and musicianship at American University (DC), where he also served as Director of the Music Program from 2019-2021. He studied with Kevin Puts and Donald Bohlen. Sean originally hails from Long Island, NY.  www.seandoylemusic.com.
Summer 2021
PERF-120 Music Fundamentals