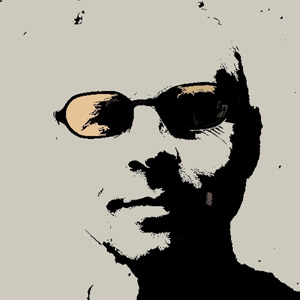 Erik Dussere

Professor Department of Literature
Degrees

PhD, Literatures in English, Rutgers University
BA, English, University of Massachusetts

Bio

Professor Dussere's teaching and research are primarily focused on the literature, film, and culture of 20th- and 21st-century America. He has published two critical studies, Balancing the Books (a study of the way that the novels of Toni Morrison and William Faulkner deal with the legacies of slavery) and America Is Elsewhere (which looks at the tradition of "noir" in post-WWII film and fiction and its relation to consumer culture). His novel The West House was published in 2020.
Spring 2023
LIT-346 Topics in Film: Race and Film

LIT-394 Comm Service Learning Project: Race and Film
Fall 2023
LIT-146 Critical Appr to Cinema

LIT-400 Creative Writing: Fiction
Scholarly, Creative & Professional Activities
Selected Publications
America Is Elsewhere: The Noir Tradition in the Age of Consumer Culture. New York: Oxford, 2014
Balancing the Books: Faulkner, Morrison, and the Economies of Slavery. New York: Routledge, 2003
"Out of the Past, Into the Supermarket: Consuming Film Noir," Film Quarterly 60:1
 "Subversion in the Swamp: Pogo and the Folk in the McCarthy Era," The Journal of American Culture 26:1
"Accounting for Slavery: Economic Narratives in Morrison and Faulkner," Modern Fiction Studies 47:2
"The Debts of History: Southern Honor, Affirmative Action, and Faulkner's Intruder in the Dust," Faulkner Journal 17:1; Winner of the Hinkle Award for Scholarship in the Faulkner Journal 2000-2005
The Queer World of the X-Men," Salon, July 12, 2000.
Professional Presentations
"The Space of Conspiracy in The Parallax View," Society for Cinema and Media Studies Conference, Chicago, IL, March 2007.
 Presentation and discussion on Fahrenheit 451 for the NEA's "Big Read," Institute of Museum and Library Services, Washington, DC, October 2006.
"Conspiracy of Skin: Chester Himes and the Detective Novel," Modern Language Association Convention, Washington, DC, December 2005.
"Pulp is Beautiful: The Black Panther Meets the Seventies," American Studies Association Conference, Washington, DC, November 2005; MLA Convention, Philadelphia, PA, December 2004.