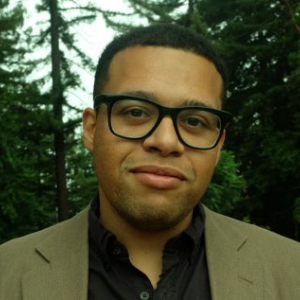 Delio Vasquez

Postdoctoral Fellow Department of Philosophy & Religion
Degrees

PhD, University of California Santa Cruz, History of Consciousness
Postdoc, New York University
MA, City University of New York, Linguistics
BA, University of Chicago, English Language and Literature

Bio

Delio Vásquez is a Postdoctoral Fellow based in the Department of Philosophy and Religion. He holds a PhD in the History of Consciousness from the University of California Santa Cruz with concentrations in Politics and Feminist Studies. He has taught at New York University's Gallatin School of Individualized Study, at UC Santa Cruz, and with the San Quentin Prison University Project.

His research in political theory combines modern intellectual history, decolonial thought, and Black Studies to examine how our distinctly contemporary concept of the 'criminal' has developed since the early modern establishment of private property, including how the concept was contested by 20th century social movements. Equally, he draws on philosophical traditions in skepticism, phenomenology, feminist epistemology, and affect theory to examine how modern life limits our ability to experience the suffering of others, especially that of the poor. He is working on a book project on the limits of the concepts of war and sovereignty for understanding social crime.
Spring 2023
PHIL-417 Philosophy of Race