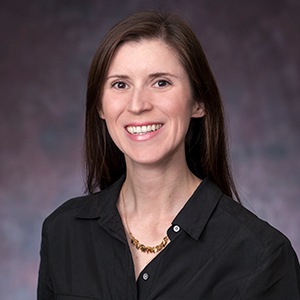 Erin Foreman-Murray

Sr Professorial Lecturer Department of Performing Arts
Additional Positions at AU

Degrees

MFA, Dance, Hollins University

Postgraduate Certificate, Choreography, Salzburg Experimental Academy of Dance

BFA, Dance, Temple University

Bio

Erin Foreman-Murray is a contemporary dance artist who focuses her creative research on improvisational performance practices. Her choreographic work has been presented by New Faces New Dances (Salzburg), Raw Matters (Vienna), Temple University, the Field, Here[begin] Dance, and in the Philly Fringe Festival. Erin built her early career as a freelance dancer and independent choreographer in Philadelphia, PA. There, she was one of the earliest collaborating members of the Mascher Space Cooperative, co-producing the first Fresh Juice performance series, and serving as the founding director of Philly Dance Cosmos. More recently, Erin served on the faculty and staff at the Salzburg Experimental Academy of Dance (SEAD) in Salzburg, Austria, for three years. Erin is currently the Director of Dance at American University, where she co-wrote the curriculum for AU's recently launched BA in Dance, winner of the Ann S. Ferren Curriculum Design Award (2018). Erin is currently working on a choreographic project titled Permeable Body. Erin graduated with an MFA in Dance from Hollins University/American Dance Festival. She also holds a post-graduate certificate in choreography from the Salzburg Experimental Academy of Dance and graduated summa cum laude with a BFA in dance from Temple University.
Spring 2023
DNCE-055 AU Dance Company: Dance Improvisation Ensemble

DNCE-055 AU Dance Company: Performance Research Ensembles

DNCE-275 Creative Practice
Fall 2023
DNCE-050 Choreographic Laboratory

DNCE-050 Choreographic Laboratory

DNCE-170 Opening Seminar