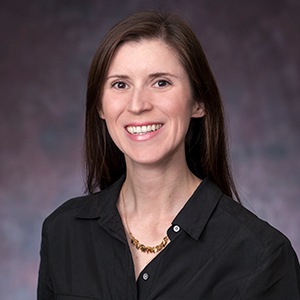 Erin Foreman-Murray

Professorial Lecturer Department of Performing Arts
Additional Positions at AU

Professorial Lecturer

Degrees

MFA, Dance, Hollins University
Postgraduate Certificate, Choreography, Salzburg Experimental Academy of Dance
BFA, Dance, Temple University

Bio

Erin Foreman-Murray is a dancer, choreographer, and educator. Her choreographic work has been shown at New Faces New Dances, SEAD Theater, and Raw Matters in Austria, and in venues throughout the United States. Her work has been supported by the Susan Hess Modern Dance Choreographers Project, and residencies at SEAD and ModulArt Wien. Prior to arriving at AU, she based her career in Salzburg and Vienna, Austria, beginning in 2010. For three years she served on the faculty and staff at the Salzburg Experimental Academy of Dance (SEAD) in Salzburg, Austria. Before moving to Austria, she worked in Philadelphia, PA, as a freelance dancer and independent choreographer. There, she was an early member of the Mascher Space Cooperative and danced for Roko Kawai, Meg Foley's Moving Parts, Ring Dance Theater, and others. She graduated with an MFA in Dance from Hollins University/American Dance Festival. She also holds a post-graduate certificate in choreography from the Salzburg Experimental Academy of Dance and graduated summa cum laude with a BFA in dance from Temple University.