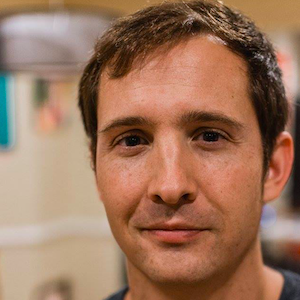 Edward Helfers

Sr Professorial Lecturer Department of Literature
Degrees

M.F.A. Columbia University (Fiction)
B.A. Duke University (English, Philosophy)

Favorite Spot on Campus

The Bridge

Bio

Edward Helfers joined the Literature Department in 2015. His courses help students use the tools of rhetoric to engage in debates over ownership—of property, of culture, and of ideas. Research interests include accessibility in architecture, critical and creative writing form, and inclusion in higher education. A fiction writer and occasional essayist, his work has appeared in Puerto Del Sol, DIAGRAM, BOOTH, Web Conjunctions, The Nashville Review, The Rumpus, The Atlantic, and elsewhere.
Spring 2022
LIT-107 Creative Writing Across Genres

WRT-101 College Writing Seminar

WRT-101 College Writing Seminar
Fall 2022
CORE-107 Complex Problems Seminar: The Art of Theft

WRT-100 College Writing

WRT-100 College Writing