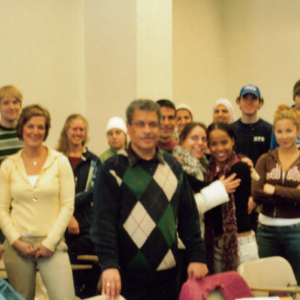 Mamdouh El-Nady

Adjunct Professorial Lecturer World Languages and Cultures
Degrees

Dr. El-Nady has a doctorate degree in International & Multicultural Education with a minor in Educational Computing from University of San Francisco. He also has MBA in International Management from Thunderbird Graduate School of Global Management

Bio

Dr. Mamdouh El-Nady is a Culture and Foreign Language Advisor for US Gov. He is an Arabic Linguist & Annotator for the Center for Computational Learning Systems, Columbia University, a Certified Language Tester for ACTFL, and a Reviewer for Annals Foreign Languages Journal. He served as a consultant for Educational Testing Service (ETS) and Supreme Education Council of Qatar, and served as a Director of Languages and Regional Studies at Middle East Institute. Dr. El-Nady taught Arabic language, culture, and area studies in many universities and institutes include: University of Pennsylvania, Columbia University, and the US Air Force Academy (USAFA) where he served as a Distinguished Professor and Chair of Arabic Studies.