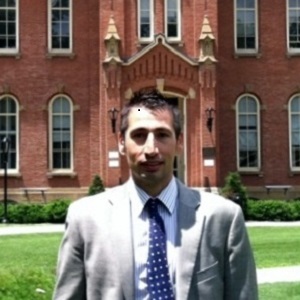 Fabio Capano

Adjunct Instructor Department of Literature
Additional Positions at AU

IAP Admission Coordinator

Languages Spoken

English, Italian, Spanish

Bio

Fabio Capano was born and raised in Trento, Italy. Before entering the academia he served in the Italian military and took part in a NATO peace mission in Albania. His primary fields of research are the history of ethnic politics and nationalism; borderland identities; cultural and social history; and the history of international relations. Fabio is currently preparing a manuscript of his dissertation, "Between the Local and the National: the Free Territory of Trieste, "Italianità," and the Politics of Identity from the Second World War to the Osimo Treaty." His current project focuses on the Italian government's instrumental use of territorial claims over the contested Adriatic city of Trieste. While his work re-frames the image of Trieste both as a wall and bridge of the Cold War, it also broadly investigates the issue of political violence, anti-Communist propaganda, and the trajectory of ideas of nationhood in post-war Italy. In addition to the archival research that he has conducted in the United States and abroad, Fabio has also served as an instructor of Italian language and culture as well as Western Civilization. Fabio Capano earned his Bachelor Degree in Sociology and a Master Degree in European and International Studies from the University of Trento (Italy); he also received a Master Degree in Political Science and a Ph.D. in Modern European History from West Virginia University.