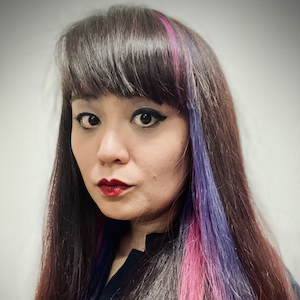 Emily Francisco

Adjunct Professorial Lect Department of Art
Degrees

MFA Studio Art - American University, Washington DC
BFA Studio Art, Sculpture - Webster University, St. Louis

Bio

Emily Francisco is a sculptress utilizing signal flow and discarded instruments as medium. Born in Honolulu, raised in the lead belt, educated in Saint Louis and the District of Columbia - she has exhibited work internationally and occasionally performs around Washington DC. Emily has exhibited with Gallery Neptune & Brown (DC), Transformer (DC), The Fridge (DC), Flashpoint (DC), The Cecille R. Hunt Gallery (Saint Louis, MO), Artisphere (Arlington, VA), Area 405 (Baltimore, MD), Vilnius Academy of Arts (Vilnius, Lithuania), GlogauAIR Project Space (Berlin, Germany), Fort Gondo Compound for the Arts (Saint Louis, MO), The Goethe-Institut (DC), The Kennedy Center Hall of Nations (DC), and The Smithsonian's S. Dillon Ripley Center (DC). Her work has been reviewed in The Washington Post and Hyperallergic. Emily currently maintains her studio at STABLE Arts and works at a museum to support her kid and their furry friends. Emily will be teaching Expanded Media Studio at American University in the Spring of 2023.

Spring 2023
ARTS-470 Exp Media Studio: Video/Photog