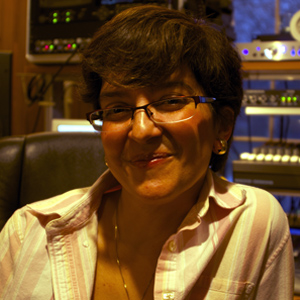 Heidi Gerber-Salins

Adjunct Instructor Department of Performing Arts
Degrees

BA, Psychology, University of Colorado MA, Communication, The Johns Hopkins University

Bio

Heidi Gerber-Salins has worked as a professional studio engineer and record producer since 1990, and she founded her own recording studio and production company, All Access Audio, in 2001. Her production and engineering work has spanned a wide range of music genres; she has also worked extensively with spoken word and sound for film and video, and her projects have garnered multiple Grammy and Washington Area Music Association Award nominations. Over the years she has developed a specialty in acoustic recording - particularly in the folk, bluegrass, Celtic, jazz, and singer-songwriter genres. She is also a singer and bass player, and has actively participated in bands, choruses, and local jams since she was a teenager. Ms. Gerber-Salins is a published audio technology researcher, and has traveled overseas to present her research at the International Art of Record Production Conference. Her research interests include improving students' practical application of good recording techniques grounded in best practice protocols, and exploring the intersection of audio technology and the communication/behavioral sciences discipline.