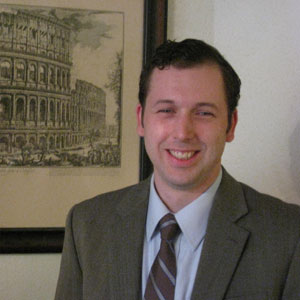 James Hutson

Adjunct Professorial Lecturer Department of Art
Degrees

PhD, Art History, University of Maryland, College Park, Maryland
MA, Art History, Southern Methodist University, Dallas, TX
BA, Art, University of Tulsa, Tulsa, OK

Languages Spoken

Languages Read: German, Italian (Early Modern and modern), French
Languages Spoken: Italian, German

Bio

James Hutson is an adjunct professor at American University and Towson University. His scholarly research focuses on the influence of art theory, philosophy, and poetic theory on the visual arts in the Renaissance and Baroque eras. He is currently working on a book entitled The Idea of Art: Style and Ideation in Early Modern Art and Theory, 1400-1700, which will elucidate how artists such as Raphael, Michelangelo, Annibale Carracci, Guido Reni and Guercino conceptualized the notion of beauty.