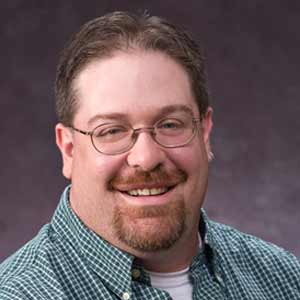 Jason Arnold

Professorial Lecturer Department of Performing Arts
Degrees

MFA, Theatre Design, Brandeis University
BA, Drama, Vassar College

Bio

Jason Arnold joined the faculty at American University in 2008, first as an Artist in Residence and then, in 2019, as a full time professorial lecturer. He is now the Program Director for the Theatre/Musical Theatre program.

He has designed lights for over 45 productions in the Greenberg Theatre. Favorite shows include Once, The Boy Detective Fails, Spring Awakening, The ThreePenny Opera, The Lower Depths, The Wolves, Pippin, Dracula, and The Wild Party. In 2021, he started the 24 Hour Play Festival at AU; that joyful chaos runs every January in the Katzen Studio Theatre.

He has designed lights for many local theatre companies, including Arena Stage, The Shakespeare Theatre, Imagination Stage, Theatre J, Adventure Theatre, Rep Stage, and Keegan Theatre; nationally, he has designed Off Broadway and for the Philadelphia Theatre Company, Hartford Stage, and the Alabama Shakespeare Festival.

He earned a BA from Vassar College in 1995, and an MFA in Theatre Design from Brandeis University in 1998.

Jason is a proud member of United Scenic Artists, Local 829.

Jason lives in Takoma Park with his wife and twin teenagers.
Spring 2023
PERF-260 Stagecraft

PERF-260 Stagecraft

PERF-265 Theatre Practicum: Sets, Costumes, Props
Fall 2023
PERF-260 Stagecraft

PERF-265 Theatre Practicum

PERF-265 Theatre Practicum: Sets, Costumes, Props
Partnerships & Affiliations
United Scenic Artists (Local 829)
2008-Present