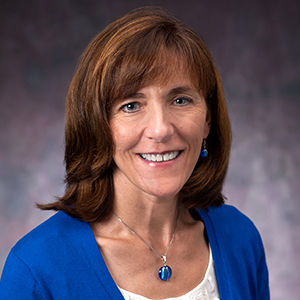 Jolynn Gardner

Director, Public Health Program Health Studies
Degrees

Ph.D. The Ohio State University, M.A. The Ohio State University, B.S. Iowa State University

Favorite Spot on Campus

The Quad

Bio

Jolynn Gardner is the Director of the Public Health Program in the Department of Health Studies. Dr. Gardner has over 25 years of experience in undergraduate Public Health education. She earned a doctorate in Community Health Education and Health Services Administration from The Ohio State University and she is certified as a Health Education Specialist. Dr. Gardner's academic and research interests include undergraduate public health education and curriculum development; issues associated with stress, loss, and grief, particularly among young adults; drug abuse education and prevention; and healthy nutrition / lifestyle initiatives.
Spring 2021
HLTH-480 Public Health Capstone

HLTH-480 Public Health Capstone
Summer 2021
HLTH-615 Science of Health Promotion
Fall 2021
HLTH-650 Behavior Change in Health Prom
Area of Expertise
public health, curriculum development, coping with stress, grief, and loss
Additional Information
Gardner recently authored a textbook for college-level stress management courses titled From Stress to Strength: Increasing Optimism, Gratitude, and Resiliency (Cognella Publishing).