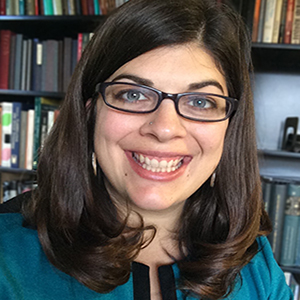 Julie Wesp

Professorial Lecturer Department of Anthropology
Degrees

PhD, University of California Berkeley MA, University of California Berkeley BA, University of Miami

Bio

I received my doctorate in Anthropology with a designated emphasis in women, gender, and sexuality from the University of California Berkeley and hold a BA in Latin American Studies and Anthropology from the University of Miami. I specialize in bioarchaeology and Mesoamerican complex societies with excavation experience in various regions, including Central Mexico, Honduras, and the Yucatan Peninsula. I am particularly interested in understanding the lived experiences of individuals in past. As a bioarchaeologist, I use skeletal remains to help illustrate not just what kinds of activities people performed in the past, but who was doing it. My recent research focuses on using non-invasive techniques to record how biomechanical stress from daily life activities become incorporated into bone. These changes to the body can help us better understand what kinds of activities people performed in their daily lives and if there was a pattern of organization of labor among specific groups of people. Currently, I am working on a project that studies the daily lives of urban inhabitants in colonial Mexico City, including a group of Afro-descendants and a project that analyzes skeletal remains from the colonial Jesuit church of Templo San Ignacio in Bogotá, Colombia.