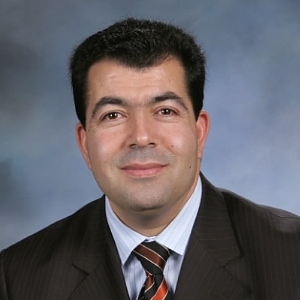 M. Kamel Igoudjil

Adjunct Instructor School of Education, Teaching and Health
Bio

M. Kamel Igoudjil has been a full time faculty member in the Washington, DC Public School System for the past ten years where he teaches English /Humanities/AP Language, Literature and Composition courses. He has also taught "American Literature and the Lost Generation," and "American Culture and 1960s" sponsored by the Gilder Lehrman Institute of American History for high school students at School Without Walls in Washington, DC. He is an Instructor of Literature at Bard College Clemente. He is also a Graduate Adjunct Instructor at American University, where he teaches "Reading, Writing, and Literature Across Curriculum," "Methods, Materials in Secondary Education I," "Methods, Materials, and Management in Secondary Education II," and "Gender/Cultural Diversity in Education." He has a B.A. in English from Algiers University, a M.A. in Anglo-American Studies from the Sorbonne University, Paris, France, and M.A. in Teaching Secondary English from American University. He is a member of the National Teachers of English (NCTE) and the Modern Language Association (MLA). Mr. Igoudjil's research and teaching interests are in literary and cultural studies, multicultural studies, modern/postmodern narratives, postcolonial studies, comparatives studies, and critical literacy. He has organized symposia on "The Harlem Renaissance." When he is not teaching, Mr. Igoudjil enjoys taking pictures, being outdoors, traveling, swimming, and .... Mr. Igoudjil was recognized by the DC Commission on the Arts and Humanities with the 2009 Mayor's Award for English Teaching.
Area of Expertise
Content is not available at this time.