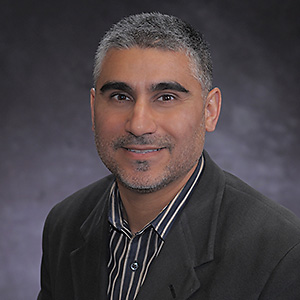 Eric Kothari

Adjunct Associate Professor Department of Psychology
Degrees

PsyD, Clinical Psychology, American School of Professional Psychology
D.Min, Pastoral Counseling, Chicago Theological Seminary
MA, Pastoral Counseling, Lutheran School of Theology in Chicago
BA, Philosophy, Capital University

Bio

Dr. Kothari is a Psychologist in Residence with interests in a number of research areas, particularly related to forensic psychology. Additionally, Dr. Kothari is a licensed clinical psychologist who has specialty practices in the area of forensics, child, adolescent, adult, couples, and masculine psychology. Having been in private practice for a nearly a decade, he also enjoys providing clinical supervision to apprenticing psychologists and has developed a distinctly ecological approach to the practice of clinical psychology, in which both the environment and the participation of the therapist are core features in recovery and restoration of health.
Partnerships & Affiliations
Scholarly, Creative & Professional Activities
Research Interests
Issues and applications of forensic psychology, issues in the clinical application of treatment for men, development of mentoring programs for adolescents undergoing clinical treatment, supervision of students in clinical psychology, clinical treatment of narcissistic personality disorder, novel approaches to couples therapy, therapist variables in clinical therapeutic work.
Professional Certifications
Licensed Clinical Psychologist