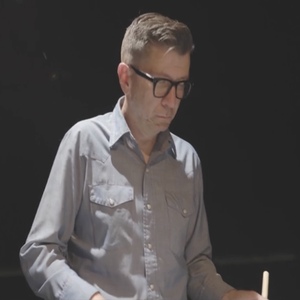 Larry Ferguson

Adjunct Instructor Department of Performing Arts
Degrees

Bachelor of Music Education from Western Kentucky University and a Masters of Music in Percussion Performance from the University of Michigan

Bio

Larry Ferguson is the drum set teacher in the applied music program. Mr Ferguson is a native of Kentucky and in addition to drum set, has a very diverse background in the areas of percussion including rudimental snare drum, classical percussion and hand drumming. He has been a member of The United States Army Band, "Pershing's Own" since 2002 and has acted as the concert band percussion section leader since 2019. Mr Ferguson has performed at the Percussive Arts Society's International Convention and can be heard playing drum set or percussion on several recording labels including Equilibrium, Burger and 13 o'clock records among others. He has performed drum set with numerous artists that most notably include Tom Morello and Pete Seeger.
Spring 2023
MUS-021 Private Instrument Study: Drum Set

MUS-022 Private Instrument Study: Drum Set

MUS-121 Private Instrument/Vocal Study: Drum Set

MUS-122 Private Instrument/Vocal Study: Drum Set
Fall 2023
MUS-021 Private Instrument Study: Drum Set

MUS-022 Private Instrument Study: Drum Set

MUS-121 Private Instrument/Vocal Study: Drum Set

MUS-122 Private Instrument/Vocal Study: Drum Set