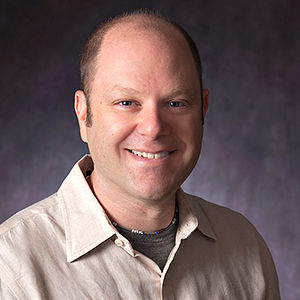 Baylen Linnekin

Adjunct Instructor Department of Anthropology
Degrees

B.A., Sociology, American University; M.A., Learning Sciences, Northwestern University; J.D., Washington College of Law; LL.M., agricultural and food law, University of Arkansas School of Law

Favorite Spot on Campus

Davenport Coffee Lounge

Bio

Baylen Linnekin is a food lawyer and an adjunct professor at George Mason University Law School, where he developed and teaches the Food Law & Policy Seminar, and an adjunct faculty member at American University, where he teaches courses that focus primarily on food policy. Linnekin founded and led the food freedom nonprofit Keep Food Legal. His first book, Biting the Hands That Feed Us, focuses on ways that laws and regulations often serve to proscribe sustainable food practices, and is being published by Island Press. Linnekin recently served as an expert witness in an ongoing federal First Amendment food-labeling lawsuit and authored an amicus curiae brief in Horne v. U.S. Dept. of Agriculture, a key U.S. Supreme Court food-law case that centered on the Fifth Amendment's Takings Clause. Along with faculty from Harvard Law School, UCLA Law School, and other law schools, Linnekin is one of seven founding board members of the new Academy of Food Law & Policy. Linnekin's scholarly research centers on the historical origins of American constitutional rights—particularly as they relate to historical protections and/or violations of rights in food—and the implications of those rights on contemporary American food law and policy. His scholarly writings have appeared in the Wisconsin Law Review, Hastings Constitutional Law Quarterly, Chapman University Law Review, Northeastern University Law Journal, Oxford Encyclopedia of Food and Drink in America, Routledge International Handbook of Food Studies, and elsewhere. He has presented his research at Harvard Law School, Yale Law School, University of Chicago Law School, Duke Law School, Tulane Law School, Pepperdine Law School, University of Kentucky Law School, and many other top law schools and universities. Linnekin's opinion pieces on food and law have been published by the Boston Globe, New York Post, Newsweek, Playboy, Reason, Baltimore Sun, Huffington Post, VICE, and many others. He has offered expert commentary on MSNBC, Fox Business Channel, BBC Radio, Al Jazeera, numerous NPR affiliates, and dozens of other radio and TV programs and has been quoted by the Wall Street Journal, Washington Post, Los Angeles Times, Politico, Wilson Quarterly, ABA Journal, National Review, Bloomberg News, Reuters, Agence France-Presse, Voice of America, and many others. Linnekin earned an LL.M. in agricultural and food law from the University of Arkansas School of Law, where he was a Leland Leatherman Fellow; a J.D. from Washington College of Law, where he served on the editorial board of the Administrative Law Review; an M.A. in learning sciences from Northwestern University; and a B.A. in sociology from American University. He lives in the Washington, DC area with his partner of more than twenty years. In his spare time, he likes to cook, garden, hike, and travel.