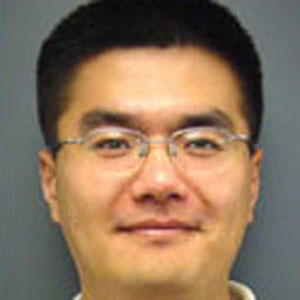 Jun Lu

Assoc Professor Department of Mathematics & Statistics
Additional Positions at AU

Degrees

PhD, Missouri

Bio

Jun Lu got his Bachelor's degree in statistics from East China Normal University in Shanghai, China, his hometown. he then went to University of Missouri-Columbia, from where he received his Ph.D. in 2004. Since then, he has been a faculty member at American University. Jun has taught varies statistics courses since he was in graduate school. These courses cover a wide variety of topics at different levels; ranging from the basic statistics courses, to the applied statistical methods courses (Linear regression, Design of experiments, Time series, Data analysis) and the advanced theoretical courses (Generalized linear model, Stochastic processes). All courses involve the use of statistical software such as StatCrunch, SPSS, SAS, Splus and R.
Spring 2023
STAT-616 Generalized Linear Models

STAT-631 Mathematical Statistics II
Summer 2023
STAT-415 Regression

STAT-427 Statistical Machine Learning
Fall 2023
STAT-415 Regression

STAT-415 Regression

STAT-630 Mathematical Statistics I
Scholarly, Creative & Professional Activities
Research Interests
Jun's research interests include Bayesian methods and applications, interdisciplinary statistical application, consulting and statistical education. He enjoy collaborating with fellow statisticians and researchers in applied fields. One of his long term projects is to develop Bayesian hierarchical models for cognitive psychology studies, such as the multiple components of human memory. His recent application projects include topics on tree mortality, human rights violation, information-seeking behavior, and teaching SAS.