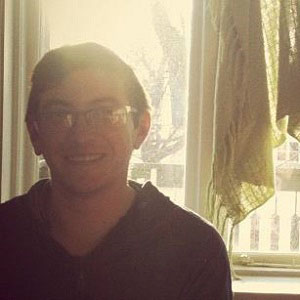 James Mayhew
Adjunct Professorial Lecturer
Department of Art
Jaimes Mayhew is a Baltimore based artist, educator and researcher who currently works as The Autonomous Energy Research Lab. His work has been shown nationally and internationally at such venues as Mass MoCa, Conflux Festival (Brooklyn), This Is Not a Gateway (London), 808 Gallery (Boston), Transmodern Festival (Baltimore), Washington Project for the Arts (Washington, DC), Hoffmannsgallerí (Reykjavík, Iceland), among others. During the 2011-12 academic year, Jaimes traveled to Iceland on a Fulbright grant, where he began his work as The Autonomous Energy Research Lab. More info is available at www.enginesofthefuture.com.
Loading ...

FOR THE MEDIA

To request an interview for a
news story, call AU Communications
at 202-885-5950 or submit a request.