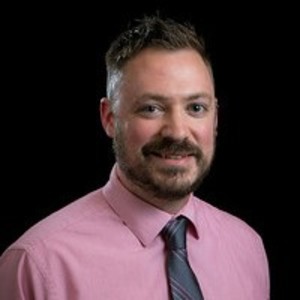 Matthew Bruno

Adjunct Instructor SOE School of Education
Degrees

~B.A.I.N. in Community Studies and a Leadership Certificate from George Mason University

~M.A.I.S. in Higher Education Administration and Student Affairs from George Mason University

Favorite Spot on Campus

The Dav, the Bridge, or just walking around the quad

Book Currently Reading

Favorite Books include anything Christopher Rice, the Harry Potter Series, and the bell hooks education series (specifically Teaching to Transgress).

Bio

Bruno is a double graduate of George Mason University (B.A.I.N. in Community Studies in 2005 and a M.A.I.S. in Higher Education in 2009). Currently, Bruno is an Assistant Director of First Year Advising, where he advises first year students and teaches in the AUx Program in addition to managing AUx Instructors / Advisors. Before their work in First Year Advising and AUx, they served as the Assistant Director of Education & Training in the Center for Diversity & Inclusion. In this position, they oversaw peer education groups, workshops, and trainings. They also worked with the other center staff on center-wide programming initiatives and diversity/social justice workshops that supports and advocates for better inclusion of women, students of color, LGBTQ students, and first-generation college students. Bruno has been working towards making AU more inclusive since 2009 (they originally started as Coordinator of LGBTQ Programming).



In addition to teaching in AUx, Bruno has taught courses on LGBTQ identities through the Women, Gender, and Sexuality Studies Program at AU, an Intro to Integrative Studies course at GMU, and in a first-year program through the Integrative Studies Department at GMU.



Outside of American University, they have served as the Co-Chair of the Consortium of Higher Education LGBT Resource Professionals (in addition to serving as Treasurer). The Consortium supports staff on college campuses advocating for LGBTQ inclusion, consults with administrators and staff at universities to improve the campus climate for LGBTQ people, and advocates for institutional change and program development that recognizes the needs of LGBTQ people.



Bruno has a strong passion for incorporating social justice practices that create more welcoming environments on college campuses. While not being a career queer, Bruno loves watching the newest crime/mystery/thriller drama, playing with his dog, and cheering on the Washington Capitals!



Bruno's pronouns are they/them/their or he/him/his. Read CDI's guide to Understanding Pronouns for more information.
Spring 2023
CORE-200 AU Experience II
Partnerships & Affiliations