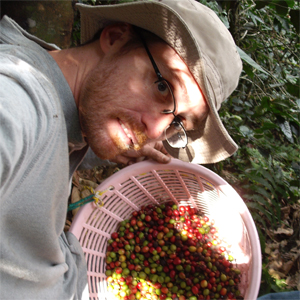 Bryan McNeil
Assistant Professor
Department of Anthropology
Professor McNeil's fieldwork since 2000 has been based in southern West Virginia. It focuses on social and community activism surrounding mountaintop removal coal mining. He incorporates themes of social movements, political and historical ecology, environmental justice, and various forms of practice theory to portray activists as producing new cultural forms rooted in a variety of historical, geographical, and cultural precedents. McNeil's book manuscript, currently in press, is tentatively titled Combating Mountaintop Removal: Remaking community, economy, and environment in the wake of corporate capitalism.
Loading ...

OFFICE

CAS - Anthropology
Hamilton - 210
Spring 2013
Tuesdays 1:15-3:15 pm
Fridays 1:15-3:15 pm
or by appointment
FOR THE MEDIA

To request an interview for a
news story, call AU Communications
at 202-885-5950 or submit a request.
---
Teaching
Spring 2014

AMST-240 Poverty & Culture

AMST-294 Comm Service Learning Project: Poverty & Culture

ANTH-150 Anthropology of Life in U.S.

ANTH-350 Special Topics: Community Org for Soc Justice

SISA-219 Topics in Int'l Studies: Guatemala: Commnty Resilience
Fall 2014

ANTH-251 Anthropological Theory

ANTH-452 Anthropological Research Meth

UCOL-100 Univ College Washington Lab: Anthropology of Life in U.S.