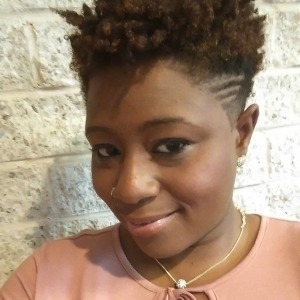 Shaeeda Mensah

Instructor Department of Philosophy and Religion
Degrees

Ph.D. Candidate, Pennsylvania State University

Bio

Shaeeda Mensah earned a BA in Sociology from Spelman College. She has a master's in philosophy from Pennsylvania State University and is currently working towards the completion of her Ph.D in the same department. Her areas of specialization are Social and Political Philosophy, African American philosophy, Critical Philosophy of Race, and Feminist Philosophy. Her research focuses on the intersections of race and gender particularly as they relate to mass incarceration and the infliction of state violence on racialized bodies. Shaeeda has taught in a variety of subject areas including Social and Political Philosophy, Ethics, Philosophy of Love and Sex, Western Philosophy, Philosophy of the Black Experience, Logic, Critical Thinking, and Feminist Theory. Additionally, she has spent the last three years as a co-facilitator for the Women of Color Leadership Program, a program sponsored by National Women Studies Association.