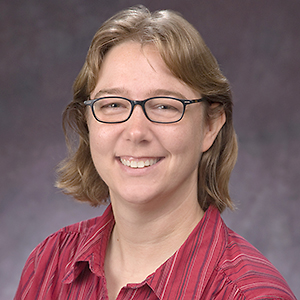 Meghan Foster

Adjunct Instructor Department of Mathematics and Statistics
Degrees

BS, Computer Science, University of North Florida
MS, Mathematics, Texas Woman's University

Bio

Meghan Foster is the Coordinator of Faculty Media Training at American University, where she provides development, training, and support for classroom instructional technology and pedagogy. She is currently responsible for coordinating the Greenberg Seminars as well as Adjunct Faculty Orientation. Recent projects include evaluating, planning, and coordinating the delivery of a new lecture capture system for the university, as well as supporting the coordination of a training institute for faculty. Meghan completed her M.S. in Mathematics at Texas Woman's University where she has also taught several courses in math and statistics.