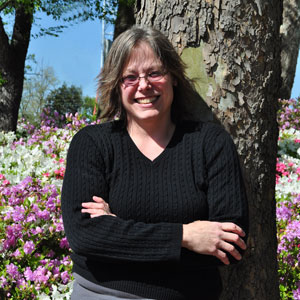 Mary Eschelbach Hansen
Associate Professor
Department of Economics
Additional Positions at AU

Director of Undergraduate Programs, Dept. of Economics

Mary Eschelbach Hansen is widely published in the fields of child welfare policy and economic history. Her research has been funded by the National Science Foundation, the National Institutes of Health, the Alfred P. Sloan Foundation, and the Institute for New Economic Thinking.

Degrees

PhD, University of Illinois at Urbana-Champaign

Favorite Spot on Campus:

My office!

Loading ...

OFFICE

CAS - Economics
Kreeger - 127
Check home page for office hours
FOR THE MEDIA

To request an interview for a
news story, call AU Communications
at 202-885-5950 or submit a request.
---
Scholarly, Creative & Professional Activities
Selected Publications
 "Using Subsidies to Promote the Adoption of Children from Foster Care," Journal of Family and Economic Issues 28, 2007, pp. 377-393, doi: 10.1007/s10834-007-9067-6.
"The Value of Adoption," Adoption Quarterly 10(2), 2007, pp. 65-87.  doi: 101300/J145v10n02_03.
"The Distribution of a Federal Entitlement: The Case of Adoption Assistance" Journal of Socio-Economics 37(6), December 2008, pp. 2427-2442. doi:10.1016/j.socec.2007.06.013.
 "Religion, Social Capital, and Business Bankruptcy, 1921-1932" (with Bradley Hansen), Business History 50(6), November 2008, pp. 714-727.  
"Raising the Cut-Off:  The Empirical Case for Extending Adoption and Guardianship Subsidies from Age 18 to 21" (with Josh Gupta-Kagan), forthcoming in Journal of Juvenile Law and Policy (anticipated Winter 2008).
Films/Documentaries
 In the news:
Op-ed, Washington Post, October 19, 2008: "Despite a Tragedy, Adoption Aid Remains Crucial."
Interview on WAMU's Metro Connection, October 10, 2008: "DC Remembers 1929."
Interview on AARP's Inside E Street, December 12, 2008:"Jobs Wanted: For Hire," Segment: "Looking to the Past" Testimony before the, Council of the District of Columbia, Committee on Human Services, Public Oversight Hearing on Extending Adoption and Guardianship Subsidies Until Age 21 and Expanding Guardianship Subsidies to Non-Kin, December 12, 2008