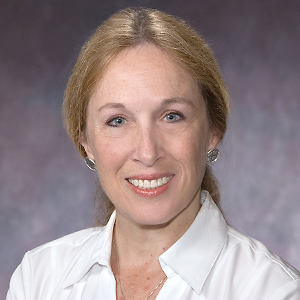 Martha Starr

Professor Department of Economics
Degrees

PhD, Economics, Boston University
BA, with First Class Honours, Mc Gill University

Bio

Professor Starr's research interests are consumption, saving, wealth, healthcare spending, health behaviors, regulation of tobacco products, healthcare antitrust, pharmaceuticals, markets for healthcare services, and survey data.
Scholarly, Creative & Professional Activities
Professional Services
Professional employment
American University, 2002-present
Senior economic advisor, Deputy Commissioner for Policy & Planning, U.S. Food and Drug Administration, July 2014-present.
Visiting senior economist, Greylock McKinnon Associates, Cambridge, MA (healthcare litigation consulting), Jan.-Dec. 2013
Senior economist, Federal Reserve Board of Governors, 1992-2001
World Bank
U.S. Agency for International Development, Niger, West Africa
Service to the profession
Past president, Association for Social Economics
Director, International Confederation of Associations for Pluralism in Economics (ICAPE)
Advisory board, Federal Reserve Bank of Boston, Survey of Consumer Payments Choice
Selected Publications
"Economic approaches to estimating benefits of regulations affecting addictive goods" (with David Cutler, Amber Jessup, and Donald Kenkel), American Journal of Preventive Medicine, Vol. 50, no. 5 (supp. 1), pp. S20-S26 (May 2016).

"Resolving reverse-payment settlements with the smoking gun of stock price movements" (with Tom McGuire, Einer Elhauge, Raymond Hartman, and Keith Drake), Iowa Law Review, Vol 84, No. 1 (2016).

"Valuing regulations addressing addictive and habitual goods" (with David Cutler, Amber Jessup, and Donald Kenkel), Journal of Benefit-Cost Analysis, Summer 2015.

"Do 'Reverse Payment' Settlements of Brand-Generic Patent Disputes in the Pharmaceutical Industry Constitute an Anticompetitive Pay for Delay?" (with Thomas G. McGuire and Keith Drake), International Journal of the Business of Economics. Vol. 2, No. 2, 2015

"Decomposing growth in healthcare spending, 1980-2006: Prices, quantities, demographics and diseases" (with Ana Aizcorbe and Laura Dominiak), Health Affairs, Vol. 33, No. 5 (May 2014), pp. 823-831.

"Using differences-in-differences to estimate damages in healthcare antitrust: A case study of Marshfield Clinic" (with Forrest McCluer), International Journal of the Business of Economics, Vol. 30, No. 3 (Nov. 2013), pp. 447-469.

 
Research Interests
Consumption, saving, wealth, inequality, household economic behavior
Health economics, healthcare spending, health insurance, pharmaceuticals, antitrust
Macroeconomics, business cycles, recession, Federal Reserve
Social Economics