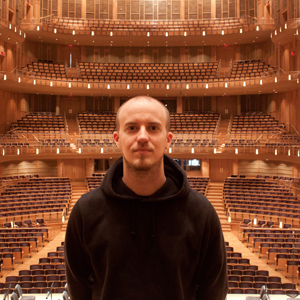 Matthew Twiford

Professorial Lecturer Department of Performing Arts
Degrees

Master of Arts in Audio Technology.

Bachelor of Science in Music Production.

Associate of Science in Recording Arts.

Bio

Matthew Twiford is an engineer, producer, and multi-instrumentalist originally from the Washington D.C. area. He currently teaches Sound Studio Techniques I, Digital Audio Workstations I, and Sound Design Techniques for Visual Media. He has three current releases on iTunes with the electronic group Slightly Faded.