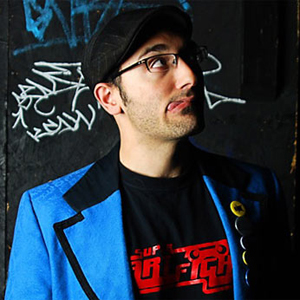 Ross Nover

Adjunct Instructor Department of Art
Degrees

American University, BA in Graphic Design

Bio

Ross Nover teaches graphic and web design at American University. He graduated from American University in 2005 with a BA in graphic design.

Ross's other projects explore the intersection of traditional design, web content, and art. He writes the webcomic The System, which has been linked to by sites such as BoingBoing, Gizmodo, Comic Book Resources, Laughing Squid, and Scott McCloud.

Ross has spoken on numerous new media and design panels, most recently at SXSW Interactive in 2011. He also cohosts Super Art Fight, a live competitve art show. Super Art Fight coverage has appeared in publications including Wired Magazine, The Washington Post, Baltimore City Paper, and Brightest Young Things.

Previously, Ross worked as a designer for Copeland Design and Free Range Studios, where he also managed social media campaigns and content. While at Free Range, Ross was the web designer for "The Story of Stuff," an award-winning online campaign which is now in exhibition at the Cooper Hewitt Museum.

Ross lives, works, and (rarely) sleeps in Washington, DC.