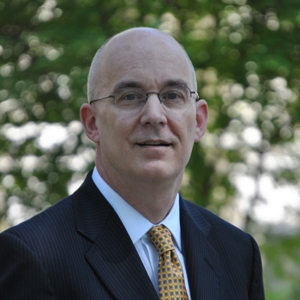 Peter Starr

Professor Department of Literature
Additional Positions at AU

Professor of Literature

Degrees

PhD, The Johns Hopkins University, Comparative Literature, 1985; MA, The Johns Hopkins University, French, 1982; AB with Distinction, Stanford University, Humanities Special Programs, 1978

Bio

Peter Starr recently stepped down as provost and chief academic officer at American University. In that role, he worked to advance inclusive excellence, create opportunities for dynamic and flexible teaching and learning, enhance AU's research infrastructure, strengthen AU's portfolio of lifelong learning options, and support the university's academic leadership. Working together with campus leaders, he strengthened AU's Covid response, launched an Office of Global and Immersive Studies to consolidate AU's efforts in study abroad and international recruitment, created a continuing appointment track for non-tenure-line faculty, and supported a doubling of AU's external funding.

Before becoming AU's provost, Dr. Starr served as dean of the university's College of Arts and Sciences for 11 years. As the College's dean, Dr. Starr co-led the development of the AU Core curriculum, made significant contributions to the path-breaking Reinventing the Student Experience (RiSE) project, and raised nearly $100 million to further the College's goals. In his time at AU, Dr. Starr has helped to increase external funding of faculty scholarship and overseen the establishment of several highly productive research entities, including the Antiracist Research and Policy Center and the Center for Neuroscience and Behavior.

Prior to joining the Eagle family, Dr. Starr was a professor of French and comparative literature at the University of Southern California. He served as interim dean of USC's College of Letters, Arts, and Sciences from 2006 to 2007.

He is the author of two traditional books—Logics of Failed Revolt: French Theory After May '68 (Stanford UP) and Commemorating Trauma: The Paris Commune and its Cultural Aftermath (Fordham UP); of a multimedia project entitled We the Paranoid; and of WisCult, an occasional blog on wisdom and culture.

Dr. Starr holds a BA with distinction from Stanford University and an MA in French and PhD in comparative literature from The Johns Hopkins University.
Area of Expertise
Paranoia and conspiracy theories in contemporary American culture; literary theory; psychoanalytic theory; French literature of the ninteenth century
Additional Information
Peter Starr is a renowned scholar in the fields of French literature and literary theory and an expert on paranoia and conspiracy theories in contemporary American culture. He is the author of We the Paranoid, a web-based multimedia "book" examining how and why conspiracy theories have developed and taken root in American culture during the past two decades. His best-known research examines how literary, theoretical, and filmic texts bear the traces of significant traumatic events in the cultures from which they spring. His book Logics of Failed Revolt: French Theory After May '68 (Stanford University Press, 1995) studies the strategically central role played by a constellation of commonplace "explanations" for the necessary failure of revolutionary action within French theoretical discourse of the late 1960s and early 1970s. A second book by Starr, Commemorating Trauma: The Paris Commune and Its Cultural Aftermath (Fordham University Press, 2006), shows how the enactment of confusion in novels, histories, and films effectively parried the specific traumas of the so-called Terrible Year of 1870-1871.