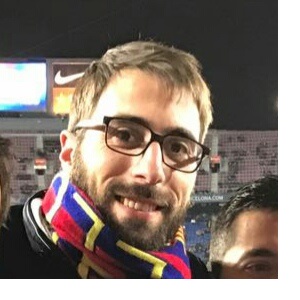 Raul Lopez

Researcher in Residence Department of Psychology
Bio

Dr. Lopez-Arnau received his undergraduate work in Chemistry at University of Barcelona in Spain and obtained his PhD in Neuropharmacology from the Department of Pharmacology, Toxicology and Therapeutic Chemistry at University of Barcelona. During his doctoral study, Dr. Lopez-Arnau has visited several international laboratories such as in Karolinska Institutet, Stockholm (Sweden) or the University of Cagliari (Italy), where he could learn not only about the microdialysis technique but also the self-administration paradigm. The research group Dr. Lopez-Arnau belongs to has been mainly focused on the behavioral effects (hyperlocomotion, rewarding and reinforcing properties, behavioral sensitization, and a broad range of cognitive impairments as well as neuropharmacological (interaction with DA and 5HT transporters and receptors, microdialysis, hyperthermia, pharmacokinetic and metabolic profile of new psychoactive substances (NPS), especially synthetic cathinones such as mephedrone, methylone, butylone and MDPV, among others. Currently, Dr. Lopez-Arnau is a postdoctoral researcher and associate professor at University of Barcelona.
Area of Expertise
Content is not available at this time.