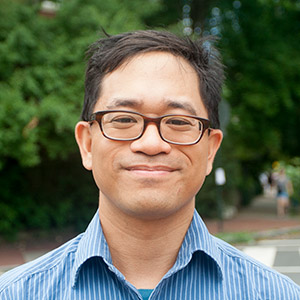 Alberto Ramos

Professorial Lecturer Department of Art
Degrees

MFA in Graphic Design, Rhode Island School of Design

Bio

David Ramos is a designer, developer, and design educator based in Washington, D.C. He teaches classes in interaction design and user experience, data visualization, and fundamentals of design. His research and creative practice focuses on place-based, participatory education, and in using products of design—maps, images, interactive systems, and in-person events—to help us imagine landscapes, past and future.
Spring 2023
GDES-270 Design for Understanding

GDES-315 Digital & Emrg Media Design II

GDES-360 Data Visualization/Info Design
Fall 2023
GDES-210 Typography I: Visible Language

GDES-220 Digital & Emerg Media Design I

GDES-315 Digital & Emrg Media Design II