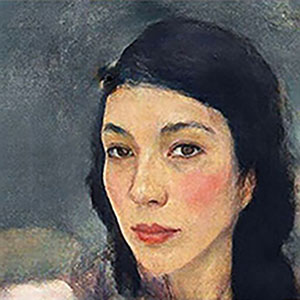 Jennifer Sakai

Adjunct Professorial Lect Department of Art
Degrees

MFA Virginia Commonwealth University

Bio

Jennifer Sakai is a fine art photographer, Museum Curator and professor who resides in Washington D.C. She received her MFA from Virginia Commonwealth University in Fine Art Photography, and her BFA in fine art design in Cambridge Massachusetts. She has taught at The Park School of Communication at Ithaca College, Virginia Commonwealth University in Richmond Virginia, The Corcoran School of Art and Design, George Washington University, and the MFA program at American University.

Jennifer is curator of 'Border Wall' at the Katzen Museum in 2021, and 'The Gifts of Tony Podesta' at the Katzen Arts Center of American University winter 2019 and the curator of 'Vertiginous Matter' at Katzen Museum summer 2022

Ms. Sakai is currently on the Board of Directors for Transformer Gallery in Washington, D.C. She has served on committees for IMF/World Bank Photographic Society, juried for ExposedDC and VCU School of Art thesis program, received distinction from FotoWeek DC in the Fine Art Photography category and is the winner of the 16th Annual Exposed DC Photographic Contest 2022. She has presented numerous curatorial and professional lectures.

Ms.Sakai has shown at The Corcoran Museum in Washington D.C., The Anderson Gallery in Richmond, Virginia, IA&A at Hillyer Gallery, Washington, D.C.,    Addison Ripley Fine Art, Washington, D.C., Lightwork Gallery, Syracuse New York, Rubenstein Arts Center at Duke University, Photoworks Gallery in Maryland and the Handwerker Gallery in Ithaca, NY. Jennifer is a selected artist for the Bonfire Air Artist Residency.

Her artistic practice examines the landscape as reflection for interior moments in life, often separated by years yet unraveling and overlapping to inform new narratives. Images chronicle how the topographies and space we inhabit influence and resonate long after we pass through them; and how one can be mesmerized by a place even in its absence. She is a multiple recipient of a DC Commission on the Arts and Humanities Grant for her photographic practice.

She has published in American University Press, Musée Magazine, Fotofilmic, Float Magazine, F-Stop Magazine, Covid Picture Archive, Washington City Paper, Color Tag Magazine and The Tiny Seed Literary Journal. Jennifer has been a selected artist for Charcoal Publishing Chico Review.