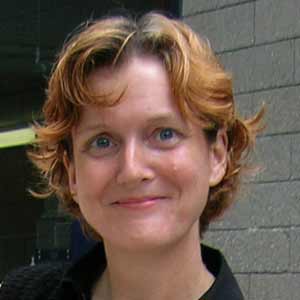 Stephanie Grant

Assistant Professor Literature
Degrees

MA, English/Creative Writing, New York University, New York, NY BA, French Literature, Wesleyan University

Languages Spoken

French

Bio

Stephanie Grant is the author of two novels, The Passion of Alice (Houghton Mifflin 1995) and Map of Ireland (Scribner 2008). Her work has received many grants and awards, including a Rona Jaffee Foundation Award, a Ludwig Vogelstein Award and an NEA fellowship. Her first non-fiction book, Disgust: A Memoir is forthcoming from Scuppernong Editions in November 2021.
Spring 2021
LIT-480 Senior Project in Literature
Fall 2021
LIT-400 Creative Writing: Fiction

LIT-700 Advanced Fiction Workshop
Scholarly, Creative & Professional Activities
Work In Progress
Home Equity, a novel
"Edna's Daughter," an essay
Honors, Awards, and Fellowships
Individual Artist Fellowship, Ohio Arts Council, 2003
Ludwig Vogelstein Foundation Award, December 1999
Rona Jaffe Foundation Writer's Award, September 1999
Money for Women/Barbara Deming Memorial Fund Award, May 1999
Creative Writing Fellow, National Endowment for the Arts (NEA) 1998
Long List, Orange Prize for Women Writers, Great Britian, 1996
Nomination, Lambda Award for Best Lesbian Fiction, 1995
Revson Fellowship, Columbia University, 1992-93
Selected Publications
Novels
Map of Ireland, a novel, March 2008, Scribner
The Passion of Alice, a novel, October 1995, Houghton Mifflin; paperback, Bantam 1996
Short Fiction
"Bow Woman," in Central Ohio Writing, Spring/Summer 2002
"The Map of Ireland," excerpted in Cabbage and Bones: An Anthology of Irish -American Women's Fiction, September 1997, Henry Holt
"Posting-Up," in Tasting Life twice: Literary Lesbian Fiction By New American Writers, June 1995, Avon/Morrow; Reprinted in Full Court: A Literary Anthology of Basketball, 1996, Breakaway Books; Reprinted in A Whole Other Ballgame: Women Writing Women's Sports, September 1997, Farrar, Straus and Giroux; Reprinted in Reading Women's Lives, September 1998, Simon & Schuster.
Nonfiction
"Beyond Biology," in Maybe Baby: 28 Writers Tell the Truth About Skepticism, Infertility, Baby Lust, Childlessness and How They Made the Most Difficult Decision of Their Lives, HarperCollins, April 2006
"Playing for Keeps," MAMM Magazine, January 2000
"The Ex-Files," OUT Magazine, August 1997
"Last Willful Testament," OUT Magazine, December 1996
Review Essays
Review of The Law of Enclosures, Dale Peck, The Voice Literary Supplement, March 1996