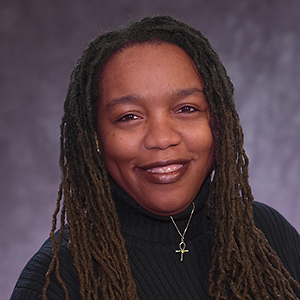 Shaconna Haley

Adjunct Instructor Department of Literature
Additional Positions at AU

Adjunct Professor of Sociology and Multi-Ethnic Studies, College of Arts & Sciences

Degrees

B.A., Psychology, Hampton University; M.A., Counseling Psychology, Ball State University; certificate in NTU psychotherapy; post-graduate training in crisis intervention, and doctoral-level coursework in counseling psychology

Bio

Shaconna M. Haley has been a counselor in the Academic Support Center since 2001. She is a doctoral candidate in sociology with a concentration in race, gender and social justice, and has a B.A in psychology and an M.A. and post-graduate training in counseling psychology. Prior to coming to AU, Shaconna combined her counseling skills with education as a counselor and professor at Montgomery College; as a school psychologist in the DC Public Schools; and as director of a volunteer mentoring program to assist parents with special needs. In addition to her full-time work with students in the Academic Support Center, she is an adjunct professor at AU.